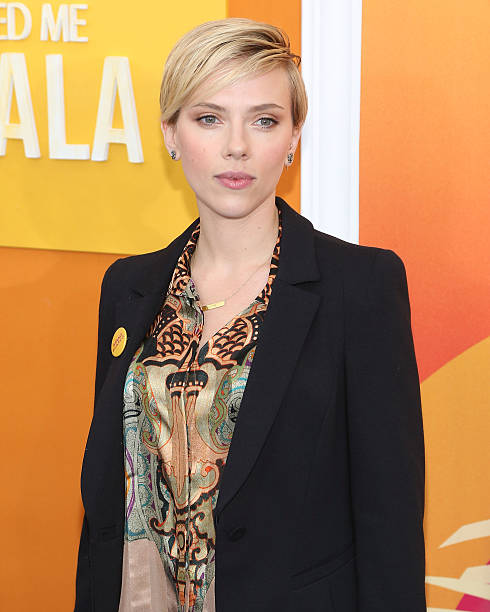 New York City, New York – September 24, 2015
In a dazzling display of Hollywood glamour and support for a powerful cause, actress Scarlett Johansson stole the spotlight at the "He Named Me Malala" New York Premiere. The event, held at the prestigious Ziegfeld Theater, not only showcased Johansson's star-studded presence but also celebrated the spirit of activism and the indomitable courage of Malala Yousafzai.
As the city lights illuminated the New York night, Scarlett Johansson's red carpet appearance resonated with both elegance and purpose. Dressed in an ensemble that epitomized sophistication, her attendance marked a commitment to shedding light on Malala Yousafzai's inspirational journey and her fight for education and gender equality.
The premiere of "He Named Me Malala" was a poignant reminder of the importance of raising awareness about global issues. Johansson's participation underscored her dedication to using her platform to amplify the voices of those who advocate for change and justice.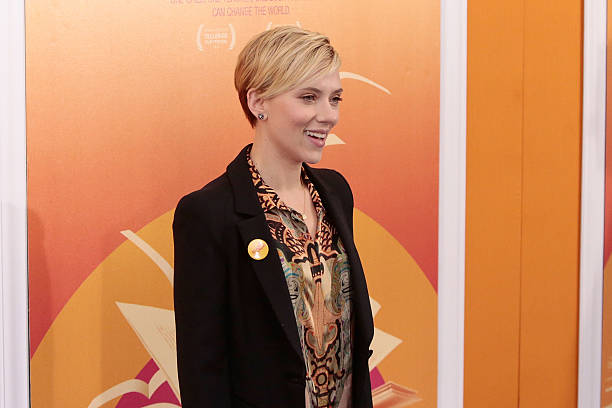 Inside the Ziegfeld Theater, Johansson's interactions with fellow attendees reflected her approachable charm and genuine passion for social causes. Her presence added an extra layer of significance to the event, highlighting the intersection of Hollywood and advocacy.
The documentary "He Named Me Malala" tells the powerful story of Malala Yousafzai, a Pakistani activist who survived a near-fatal attack by the Taliban for advocating girls' education. Scarlett Johansson's attendance not only honored Malala's bravery but also emphasized the importance of using art and storytelling to inspire positive change.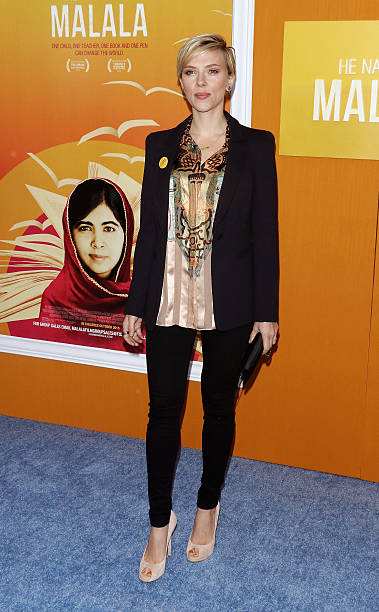 As the evening concluded, Scarlett Johansson's appearance at the "He Named Me Malala" New York Premiere left an indelible mark. Her commitment to using her influence for social good added a layer of depth to the event, making it a true celebration of human resilience, education, and the pursuit of justice.
In a city known for its glitz and glamour, Scarlett Johansson's presence shone as a beacon of compassion and dedication to global causes. Her attendance at the premiere reinforced the idea that the power of cinema goes beyond entertainment – it has the ability to shed light on important issues and inspire collective action for a better world.