The Only Murders in the Building caused quite a stir when a character was spotted wearing a frothy strapless dress while strolling down the streets of New York.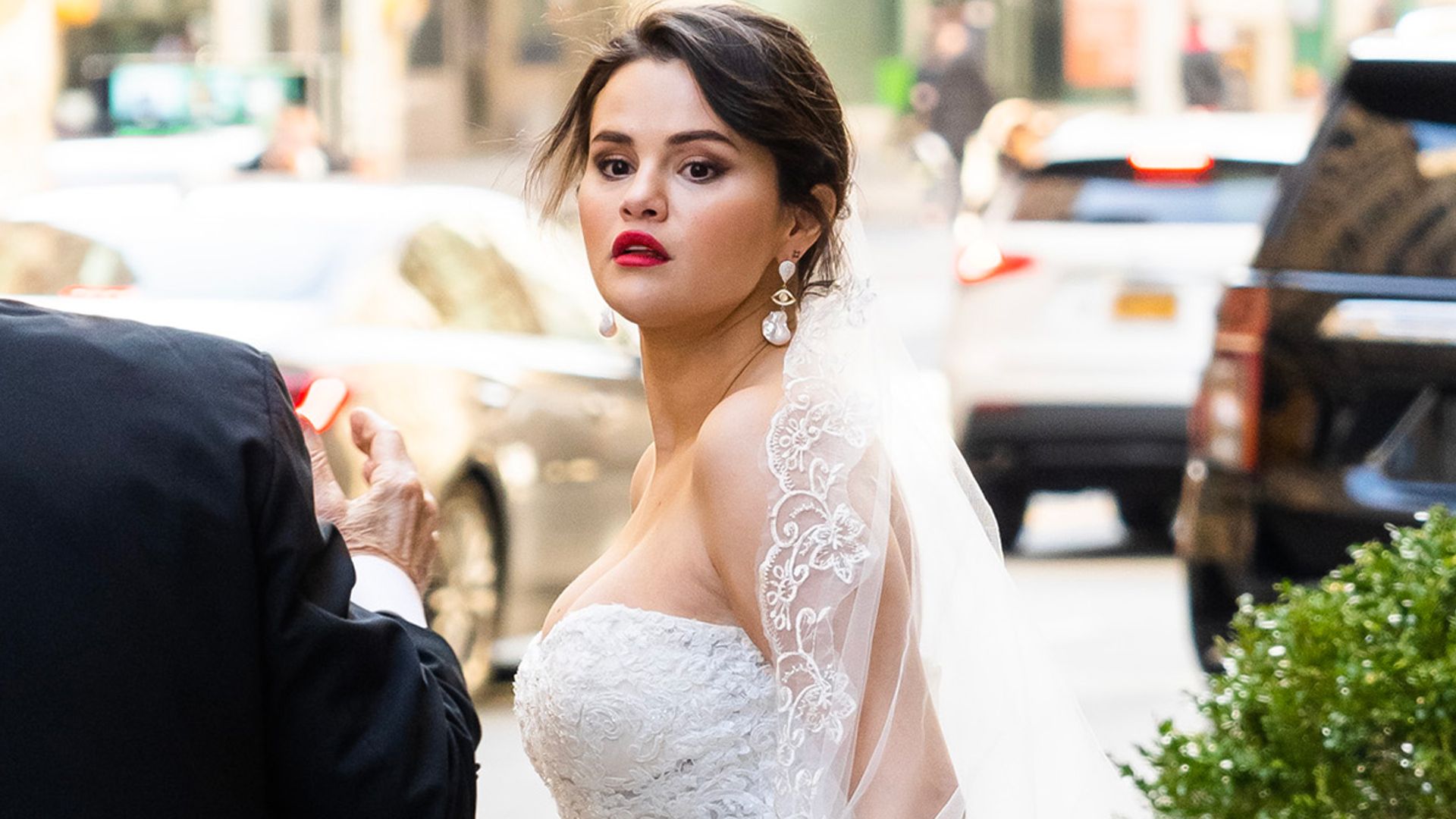 Selena Gomez recently made a bold fashion statement by stepping out in New York City wearing a stunning wedding dress. However, the dress was not a sign of an engagement or marriage to a nonexistent spouse. Rather, it was part of the filming for the third season of the hit TV series "Only Murders in the Building," in which Gomez stars alongside Steve Martin and Martin Short. Despite the dress being worn for a role, Gomez exuded high glamour and bridal energy, giving Carrie Bradshaw a run for her money. While we may have missed out on an actual engagement announcement, Gomez's fashion moment certainly caught our eye in the street style department.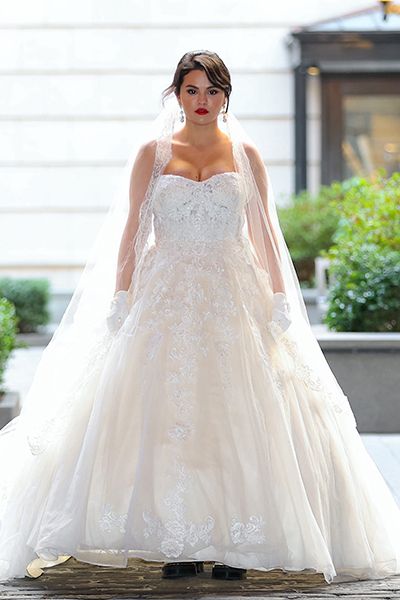 Actress Selena was seen on the set of "Only Murders in the Building" in a stunning strapless lace wedding gown, which featured a wide floor-skimming skirt and white floral adornments. Her character's unconventional bridal look was in keeping with the current trend for less formal wedding attire, as more women are rethinking traditional formulas and opting to express themselves in non-traditional ways. Fashion designer Vera Wang spoke to Hello! earlier this year about the growing trend, saying, "Over the last three decades, we played a part in encouraging brides to own who they are and how they want to express themselves, and you don't only have to follow traditional formulas of what people look like at weddings."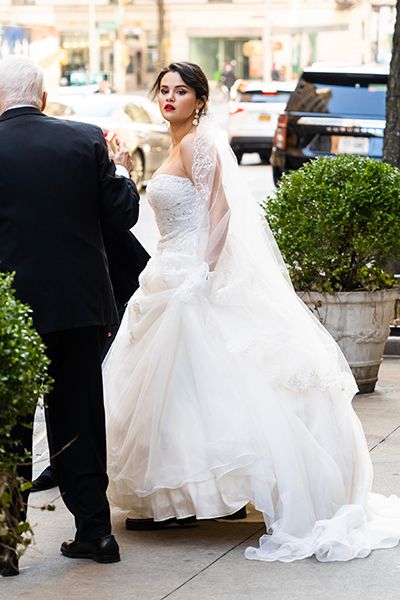 The actress looked stunning in a bridal gown while walking on the streets of New York. In the hair department, Selena opted for a classic bridal trope – an elegant updo with dark tendrils framing her face and long bangs swept over in a side parting. The understated style was accentuated by glittering drop earrings. Her makeup felt super glam for a wedding look – a neutral smoky eye and defined arches were accompanied by a wash of peach-colored blush and a delicate scarlet lip. If Selena is planning on walking down the aisle anytime soon, suffice to say she would make the most picture-perfect bride.